Posted on 1/20/2012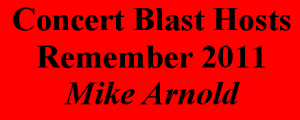 We felt Concert Blast had a successful year in 2011 with our stats and the experiences we were very blessed to encounter. We will have a series of Concert Blast Blogs from each of us that is dedicated to 2011 as Mike Arnold, James Downing, and Tom Thompson remember their favorite times covering events for Concert Blast.
Here is Mike Arnold's Concert Blast Favorites from 2011.
MIKE'S FAVORITE CONCERT BLAST EXPERIENCES
1. The Crowd Concert Review – Nashville's Party Rock Band – Douglas Corner Café – Nashville, TN
You may be asking yourself, WHO IS THE CROWD?  The Crowd is a Nashville Party Rock band that I started with Tom Thompson, Jim Thompson, and Dwayne Smith. This was one big thrill to perform again… and to a packed enthusiastic club. What made this night so special is that this was a Reunion show.  I haven't performed with The Crowd since 1985 and The Crowd hasn't performed since 1987. A lot of the old fans were there and people traveled in from as far as Dallas, TX to be a part of this event. Then Tom and I reviewed our own concert!
2. CMA Music Fest 2011 Stadium Concerts & Interviews & More Events – Nashville, TN
Every year we try our best to be a part of this huge Nashville, TN event. This festival takes over downtown Nashville with multiple stages of top entertainment throughout the day and the stadium (LP Field) hosts the top selling country music acts at night.  There are always lots of surprises throughout the week. When we interviewed Troy Gentry of Montgomery Gentry he didn't want to stop talking with us, although his crew was saying we have to leave, the bus is waiting! The biggest thrill for me was when the fans from all over the world recognized us and wanted their pictures taken with us.
There were these four fans there from Australia who was huge Taylor Swift fans that were begging me to introduce them to her. I couldn't arrange it, but she walked through the crowd right past them, which thrilled them nearly as much.
3. The Memphis in May Beale Street Music Festival – Tom Lee Park – Memphis, TN
This is another festival we try to attend each year.  The atmosphere of Memphis and Tom Lee Park is taken over by various genres of music.  Jerry Lee Lewis always performs at this event and we always seem to learn more about new artists.  We seem to always bump into someone for a quick interview before they take the stage.  The staff takes care of the media by offering golf cart rides to the different stages and a trailer for the media to rest, snack, and work in. It always seem to rain during this festival, which is another reason I like the media trailers! In 2011 we had a good time watching
Stone Temple Pilots, Everclear, Mumford and Sons, Lucinda Williams, John Mellencamp, and many others! We also enjoyed another great meal from our trip's sponsor, The Rendezvous… excellent ribs!
4. Elvis Presley's Graceland – Memphis, TN
I've toured Graceland, the former home of Elvis Presley, once before, but in May of 2011 Graceland provided their publicist to guide us so we could record a sound-seeing tour for a podcast. This guide explained all about the house and extra Elvis Presley trivia that we didn't know. One of the biggest thrills for me was when the office allowed us to drive up to the house and park in his driveway as if we were his guests coming over for a visit! After the tour we went across the street to the plaza where we were guests on George Klein's radio show, "Live From Graceland" (on Sirus' The Elvis channel).  George is a TV and radio personality as well as an author and was a close personal friend of Elvis Presley.  
5. U2 Concert – Vanderbilt Stadium – Nashville, TN
I've never seen U2 in concert before so this was a thrill to see the guys in action as they performed in a Sold-Out stadium.  I've never seen a stage as large as this one and I've never seen a light show with video screens as vivid as this… Incredible!  Although I enjoyed the concert, I would have tweaked the setlist a little more. What really topped the night off was when Bono read a sign a guy was holding down front that read, "Blind Guitarist, Pull Me Up", and Bono did just that as the blind guitarist performed a song for his wife (with the band joining in) the U2 hit, "All I Want Is You".
6. Big & Rich Concert Review with Gretchen Wilson and Cowboy Troy – Nashville, TN – The Woods at Fontanel
This was one show I thought I would enjoy, but I had no idea I would LOVE this concert.  Big and Rich definitely know how to put on a show with more energy and showmanship than most rock concerts… and when you add Gretchen Wilson to the mix, then this show is over the top!  I would have to say that this was one of the top 10 concerts I've ever seen!  I was shocked and surprised to hear songs from Foreigner, Red Hot Chili Peppers, Madonna, and many others.
MIKE'S FAVORITE CONCERT BLAST PODCASTS
1. STYX and YES Concert Review –The Woods at Fontanel – Nashville, TN
I've always enjoyed watching Styx in concert.  This Classic Rock band seem to always rearrange their show and set list on every tour.  This particular night was a greatest hits show.  On this night their energy was the best I've ever seen, and I've seen them plenty of times! singer/keyboardist Lawrence Gowan was on top of his vocal range and his energetic stage presence.  Tommy Shaw and JY seem to try to out do each other with their guitar licks, which made the show very impressive.  There were many very clear sounding live clips in this podcast, which made it my favorite one of the year!
2. CMA Music Fest 2011 Stadium Concerts & Interviews & More Events – Nashville, TN
Each night of the LP Stadium shows were captured during this series of podcasts with nothing but live clips and interviews from fans and artists!
3. Big & Rich Concert Review with Gretchen Wilson and Cowboy Troy – The Woods at Fontanel – Nashville, TN
I enjoyed this podcast from being in the midst of the crowd and the reaction we all had from the multiple surprises we all enjoyed throughout the night. Another podcast with lots of clear live clips!
4. The Memphis in May Beale Street Music Festival – Tom Lee Park – Memphis, TN
Two podcasts were devoted to this trip.  Just like all festivals we attend, there are many live clips during this one. 
5. Artists Crazy Experiences – From Various Interviews
I love hearing road stories from various artists and that is what this podcast was all about.  This podcast contains the artists actually describing their crazy experiences that have happened to them while on tour.  This is actually a Chapter from my book, but the audio version from the artists. Lots of exciting stories! I was actually expecting this podcast to be one of our most popular ones, but I was wrong.
6. The Crowd Concert Review – Nashville's Party Rock Band – Douglas Corner Café – Nashville, TN
Performing to a packed standing room only excited crowd in a club again was a huge thrill, but piecing together the podcast on our performance and being able to listen to the highlights of our concert over and over is also a huge thrill.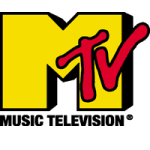 MIKE'S FAVORITE CONCERT BLAST BLOGS
1. MTV – Remembering the Beginning (Mike Arnold)
This took me back to the 80s as I traveled down memory lane with my first MTV experiences.
2. ZZ Top Concert Review – Nashville, TN – The Woods Amphitheater at Fontanel (James Downing)
James Downing did an excellent job describing this concert as well as his first memory of listening to the "Little Ole' Band From Texas".
3. Rock and Roll Hall of Fame Inductee Ceremony (guest Josh Jackson)
We have been invited to this event for years, but we never had the extra income to travel to New York City to bring the experience to you.  We thank Josh Jackson for sharing his experience with us!
4. Grammy Awards Review (guest Josh Jackson)
This is another event we've been in invited to many times and would love to attend (especially the after parties), but our Concert Blast finances were too low for us to travel to California to cover this.  Again we thank Josh Jackson for sharing his experiences with our Concert Blast readers!
5. Alice Cooper Returns With Welcome 2 My Nightmare – CD Review (James Downing)
James Downing showed his expert writing skills once again (although I don't always agree with him) as he reviewed the latest Alice Cooper CD.
 
—-
What were some of your 2011 Concert Blast Favorites?
Please Leave a Comment Below!
—-
Tags: alice cooper CD Review, Big & Rich, Big and Rich, blogs, CMA Music Festival Concert Reviews and Interviews, CMA Week, concert blast, Cowboy Troy, Elvis Presley, favorites, George Klein, Graceland, Grammy Awards, Gretchen Wilson, Hosts, Interviews, Jerry Lee Lewis, john Mellencamp, lucinda williams, Memphis in May Beale Street Music Festival 2011, Mike Arnold, MTV, Mumford & Sons, Nashville, Part 3, Podcasts, reflect, Remember 2011, Rock and Roll Hall of Fame 2011 Inductees, Stone Temple Pilots, Styx, Taylor Swift, The Crowd reunion show, Tom Lee Park, U2 Concert Review, Yes, ZZ Top