Podcast: Play in new window | Download
Posted 2/27/2011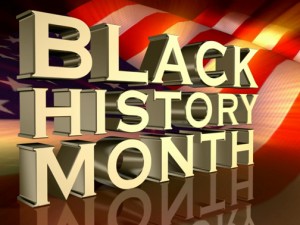 Written by Mike Arnold
Every year during the month of February, our country celebrates Black History Month. I have thought about all the black artists that has touched our musical lives and realized black artists have been a major part of creating rock and roll. Brian Hasbrook, Tom Thompson, James Downing and I decided to celebrate Black History Month by creating a Music Discussion audio podcast of some of our favorite black artists.
In this podcast we discussed our opinions of the artists, the concerts we've attended, and some facts from our researcher, James Downing. We had a great time recording this show and discussing the artists as we walked through the history of the Mississippi Blues, through the Motown Sound, the dance groups, the disco era, and the various Rock and Roll styles.
In this podcast we discuss the following artists…
Robert Johnson, John Lee Hooker, Chuck Berry, Bo Diddley, Little Richard, Fats Domino, Ray Charles, Jackie Wilson, James Brown, Bobby Womack, Sam and Dave, Wilson Pickett, Gladys Knight and the Pips, The Temptations, The Spinners, The Four Tops, The Jackson Five, Aretha Franklin, Otis Redding, Al Green, Diana Ross and the Supremes, BB King, Freddie King, Buddy Guy, Sly and the Family Stone, Jimi Hendrix, Ike and Tina Turner, Tina Turner, Stevie Wonder, Billy Preston, Rick James, MC Hammer, Parliament Funkadelic, Mothers Finest, Commodores, The Ohio Players, The Gap Band, Earth Wind and Fire, Michael Jackson, Living Colour, Lenny Kravitz, Arrested Development, and Prince
ENJOY!
___
PLEASE LEAVE A COMMENT BELOW!
___
Tags: Al Green, Aretha Franklin, Arrested Development, BB King, Billy Preston, Black Artists, Black History Month, Bo Diddley, Bobby Womack, Brian Hasbrook, Buddy Guy, Chuck Berry, Commodores, concert blast, concertblast, Diana Ross and the Supremes, Earth Wind and Fire, Fats Domino, Freddie King, Gladys Knight and the Pips, Ike and Tina Turner, Jackie Wilson, James Brown, James Downing, Jimi Hendrix, John Lee Hooker, Lenny Kravitz, Little Richard, Living Colour, MC Hammer, Michael Jackson, Mike Arnold, Mothers Finest, Otis Redding, Parliament Funkadelic, Prince, Ray Charles, Rick James, Robert Johnson, Salute to Black Artist, Sam and Dave, Sly and the Family Stone, Stevie Wonder, The Four Tops, The Gap Band, The Jackson Five, The Ohio Players, The Spinners, The Temptations, Tina Turner, Tom Thompson, Wilson Pickett