Posted on 3/15/2013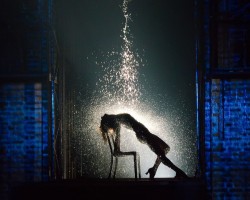 Nashville TN's TPAC (Tennessee Performing Arts Center) will welcome the Broadway musical, Flashdance to it's stage March 19th-24.  The popular movie from the 80′s will come alive again in a musical featuring dances and songs from the classic movie along with new ones.  Tickets for this limited, one-week engagement start at $15 and are on sale now at www.tpac.org, by phone at (615) 782-4040, and at the TPAC Box Office, 505 Deaderick Street, in downtown Nashville. Group orders of 10 or more may be placed by calling (615) 782-4060.  Read the official press release and get your tickets to see this spectacular performance.

National Tour of Flashdance Makes Nashville Premiere at TPAC March 19-24
Tour celebrates 30th Anniversary of original Paramount Pictures hit film Tickets on sale now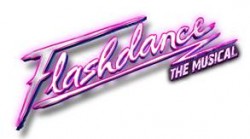 NASHVILLE – FLASHDANCE – THE MUSICAL, the stage adaptation of the 1983 hit film that defined a generation, will perform at the Tennessee Performing Arts Center's Andrew Jackson Hall on March 19-24.
With electrifying dance at its core, FLASHDANCE tells the inspiring and unforgettable story of Alex Owens, a Pittsburgh steel mill welder by day and a bar dancer by night with dreams of one day becoming a professional performer. When romance with her steel mill boss threatens to complicate her ambitions, Alex learns the meaning of love and its power to fuel the pursuit of her dream.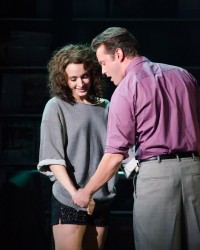 "Based on one of the most iconic films of all time, FLASHDANCE is an unforgettable story about discovering your passion, establishing your independence, and pursuing your dreams – themes that resonate with all of us," said Kathleen O'Brien, TPAC president and chief executive officer. "TPAC audiences will be among the first to see this new production, and the buzz has been high since we announced it. With hit songs like 'What a Feeling,' 'Maniac,' and 'I Love Rock and Roll,' this show will make for a rocking night out."
Celebrating its 30th Anniversary, the original Paramount Pictures film was a worldwide smash hit that became a pop culture phenomenon, grossing over $150 million and featuring a Grammy Award-winning soundtrack. FLASHDANCEfeatures a score including the hit songs from the movie, all of which became Top Ten hits on the radio around the world  including the Academy Award-winning title song "Flashdance – What a Feeling," "Maniac," "Gloria," "Manhunt," "I Love Rock & Roll." In addition to these hits, 16 brand new songs have been written for the stage with music by Robbie Roth and lyrics by Robert Cary and Robbie Roth.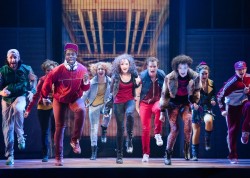 Joining Broadway stars Emily Padgett as Alex, Matthew Hydzik as Nick and Rachelle Rak as Tess are Kelly Felthous as Gloria, DeQuina Moore as Kiki, Jo Ann Cunningham as Hannah, David R. Gordon as Jimmy, Matthew Henerson as Harry and Christian Whelan in the role of C.C.
Also joining the company are Holly Ann Butler, Claire Camp, Derek Carley, Ryan Carlson, Natalie Caruncho, Lynorris Evans, Thursday Farrar, Kamille Upshaw, Holly Laurent, Jakob Karr, Dan Kohler, Brandt Martinez,Nicholas McGough, Ariela Morgenstern, Rebecca Riker, Andrea Spiridonakos, and Lawrence Street.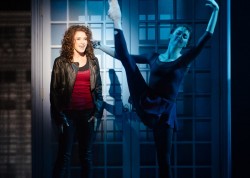 Directed and choreographed by Sergio Trujillo (Jersey Boys, Memphis, The Addams Family), FLASHDANCE features a book by Robert Cary and Tom Hedley (co-writer of the original screenplay with Joe Eszterhas).
In addition to the US touring company, a second company will be assembled for the creatively reworked production of FLASHDANCE, which will begin performances on Broadway in August 2013 for an open-ended engagement.
FLASHDANCE will play March 19-24 in TPAC's Andrew Jackson Hall. Performances are Tuesday through Thursday at 7:30 p.m., Friday and Saturday at 8:00 p.m., and Sunday evening at 6:30 p.m. There will be matinee performances on Saturday at 2:00 p.m. and Sunday at 1:30 p.m.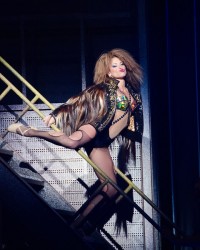 Creative Bios:
TOM HEDLEY (Book, original screenplay for the Flashdance movie). As editor-in-chief of Toronto Life, Tom Hedley turned it into the "magazine of the year" and published, among others, Margaret Atwood, Leonard Cohen, Robertson Davies and won national magazine award for fiction by Alice Munro. He was the youngest ever editor of Esquire Magazine during the magazine's golden age, working for the legendary Harold Hayes in New York. During his four-year tenure, he worked with important writers and artists of the time including Tom Wolfe, Michael Herr, Diane Arbus, Jean Genet, William Burroughs, Gay Talese and Robert Coover. He produced a number of celebrated cover-sections including: "The Decline and Fall of the American Avant Garde" in which he commissioned a play by Sam Shepard that was eventually performed at Lincoln Center, Claes Oldenburg's last happening and a photographic essay on The New Theater by Andy Warhol. He commissioned and published essays by Fedrico Fellini, Francois Truffaut, Michelangelo Antonioni among others, and asked the great directors to direct their own self-portraits. He produced and directed four documentaries for the CBC's flagship current affairs program and wrote a number of produced screenplays including, among others: Circle of Two, directed by Jules Dassin, starring Richard Burton and Tatum O'Neil, Mr. Patman, starring Kate Nelligan and James Colburn, Double Negative, starring Michael Sarrazin, Tony Perkins and John Candy, Fighting Back, starring Patti Lupone and Tom Skerrit and Flashdance, an international hit which won an Academy Award for best-song and has since become a film classic. He has written screenplays for Barbra Streisand, Michael Jackson, David Geffen, Jean-Paul Goude, Sean Penn, among others. In 2001 he completed a three-year period in London as an editor and publisher of Duckworth, the venerable publishers of Virginia Woolfe and D.H. Lawrence. His titles were generally well received and garnered both awards and books-of-the-year status in leading British journals and newspapers. He also created a new imprint called Duck Editions. Tom Hedley received the Humanitas Prize 2002 award as executive producer of the movie Iris, directed by Richard Eyre, starring Judi Dench, Jim Broadbent and Kate Winslet. The film won a number of international awards, including an Academy Award, a Golden Globe and a BAFTA Award. He is currently President of The Hedley Media Group LLC in New York City. He will both write and direct The Last Laugh, an independent film centered around the 1980s comedy scene in Los Angeles.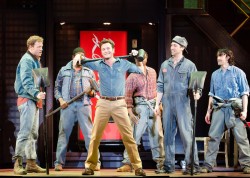 ROBERT CARY (Book and Lyrics) is the director of the feature films Ira and Abby, Save Me, andAnything But Love. Ira and Abby received the Audience Favorite award following its premiere at the 2006 Los Angeles Film Festival and was released by Magnolia Pictures in 2007; Save Me, which premiered at the 2007 Sundance Film Festival and was released in the US 2008. Robert is also the director and co-writer of Anything But Love, starring Andrew McCarthy, Isabel Rose and Eartha Kitt, released by Samuel Goldwyn in 2003. Anything But Love appeared in over a dozen film festivals internationally, and received numerous audience and jury awards. In addition to his film work, Robert is co-book writer with ZZ Top of the musical Sharp Dressed Man, directed by Andy Fickman and the lyricist and co-librettist of Palm Beach, produced in 2005 by the La Jolla Playhouse and directed by Des McAnuff, and he is also the co-author and lyricist of musical adaptations of The Thomas Crown Affair and Heartbreakers, both commissioned by MGM On Stage.
ROBBIE ROTH (Music and Lyrics). Robbie Roth's music has been heard on stage, screen, and radio all around the world. His songs have graced the Billboard charts in America, and appeared on record alongside Bob Dylan, Elvis Costello, Johnny Cash, and many others. His work has been featured on "Good Morning America," NBC's "Last Comic Standing," and in a number of films and documentaries. Robbie is most often hired to write and produce for established and upcoming recording artists. In the theatre world, Robbie has been hired as composer on a number of new musicals, and has written and produced records for Tony Award® nominee, Gavin Creel.
SERGIO TRUJILLO (Director and Choreographer) Broadway: Choreographed the 2010 Tony Award® winning Best Musical Memphis (OCC Award, Astaire and Drama Desk Award Nominations); 2006 Tony® and Olivier Award winning Best Musical Jersey Boys (Olivier, Drama Desk, Dora, OCC Award nominations.); The Addams Family; 2010 Pulitzer Prize winning Next to Normal; All Shook Up, Guys and Dolls (Astaire Award nomination) and Leap of Faith. Off Broadway: Saved (Playwrights Horizon, Lucille Lortel Nomination); The Capeman, Romeo & Juliet (Public); A Tree Grows in Brooklyn, Kismet(Encores!); Salome (NYC Opera). Regional: The Wiz, Zhivago (La Jolla); Mambo Kings; The Marriage of Figaro (L.A. Opera); Chita and All That Jazz. International: Disney's Tarzan (World Theatre Award Nomination); West Side Story, The Sound of Music (Stratford); Peggy Sue Got Married (West End); Kiss Me, Kate (Japan). TV: Judging and choreographing on "So You Think You Can Dance: Canada" (CTV), "Broadway: The American Musical" (PBS), "The 14th American Comedy Awards" (ABC), "Triple Sensation" (CBC). Ovation Award for Empire: A New American Musical and four Dora Award nominations in Canada. Upcoming: Director/Choreographer: Havana; First National Tours: Memphis, Next to Normal and The Addams Family.
EMILY PADGETT (Alex Owens). Having been involved with Flashdance since the first reading with Sergio Trujillo, Emily is beyond thrilled to bring this iconic character to the stage! She was most recently seen on Broadway as Sherrie Christian in Rock of Ages. Other Broadway credits include Legally Blonde and Grease. Emily was also seen as Eden Siller in the World Premiere of White Noise at the Royal George Theatre in Chicago. Other NY Workshops include Sheryl Crow's Diner. TV Credits include Louie, America's Got Talent, and Shall We Dance on Ice. Love and Thanks to Soffer/Namoff Entertainment.
MATTHEW HYDZIK (Nick Hurley), a Pittsburgh native, Matthew feels that it's perfectly fitting to launchFlashdance's US tour amongst friends and family in the hometown that he loves dearly. Matthew was last seen on Broadway starring as Tony in the revival of West Side Story, as well as Kenickie in Grease. Off-Bway: John in Tomorrow Morning. National tours of Rent, Fame and Grease. Go Steelers!
KELLY FELTHOUS (Gloria). National Tours/Off-Broadway: Grease (Marty), Seussical (Mayzie), Max and Ruby (Ruby), The Sound of Music. New York/Regional: Legally Blonde (Elle), Bring It On (Eva), A Chorus Line (Val), Boeing Boeing (Gloria). Singing in the Rain (Kathy), Jane Eyre (American Premiere), Gypsy (June), Urinetown (Little Sally), West Side Story (Anybodys), Dames at Sea (Ruby). International: Fame (Serena), Trip of Love (Caroline). NYU/CAP21. Thanks to Mom, Charns, Henderson Hogan and the entireFlashdance family!
DEQUINA MOORE (Kiki) Broadway: Legally Blonde (Pilar), Little Shop of Horrors (Chiffon), Two Gentlemen of Verona (Ens., u/s Sylvia), Happy Days (Joyce/Lola), Hair (Actor's Fund Concert). Film: Joyful Noise (Devonne), Madea's Big Happy Family (Singer), Ghost Town (Chontelle), Rachel Getting Married (Rachel's stylist), Camp (D.Q.). TV: Law & Order: SVU (Sapphire), Racing For Time (Tonya), Third Watch (Tania Monroe: recurring), All Falls Down (Nycole). B.F.A. NYU/CAP21. Thanks be to God! Love to Mom, Dad, Eron, family/friends, KMG/BridgeDaGap, Sarah Ministries & my Flashdance fam!
RACHELLE RAK (Tess) is so excited to be a part of the original US Production of Flashdance. Rachelle's story began in Pittsburgh where she studied at the Rosalene Kenneth Dance Studio. She was trained by her mother Rosalene Kenneth, Sherry Dusky and Donna DeMark. Broadway: Fosse, Cats,Thou Shalt Not, Oklahoma!, The Look of Love, Dirty Rotten Scoundrels and Catch Me If You Can. 1st National Tours: Starlight Express and Smokey Joe's Cafe. She is featured in the film "Every Little Step", (The making of A Chorus Line) She co-wrote and produced her CD and Music Videos SAS/RAK with Martyn Axe and Daniel Robinson. This year Rachelle choreographed for the Norwegian Cruise Line, performed in the "Jack Cole Project", played Sheila in A Chorus Line, worked on the musical Pippin and now Flashdance. Special Thanks to Ro, Big Al, Frankie, all of her Students and her Pittsburgh crew. Love to her husband Andy Hoey. "Bein's Belivin". She dedicates this show to the memory of her Aunt Arlene and her father Peter Kenneth Rak.
JO ANN CUNNINGHAM (Hannah). Broadway: The King and I, Anna Karenina. Off-Broadway: The Show Goes On, Night Seasons, Ladies of the Corridor, Edward the King, Swan Song. Tours: Into the Woods, Meet Me in St. Louis, Carousel, A Little Night Music. Regional: Full Gallop, The Dining Room, Follies, Chemin De Fer, Hello Dolly, Kismet, How the Other Half Loves and lots more.
DAVID GORDON (Jimmy), is beyond excited to be a part of his 1st National Tour and the 1st touring company of this iconic show! Favorite roles include: Roger (Int'l Tour of Grease), Abraham (Altar Boyz), and Bobby Strong (Urinetown). Special thanks to The Roster, Sergio and the entire creative team, Tara Rubin and this awesome cast! This one's for my support team Ali, Momma, my big ol' family and friends. We did it!! www.DavidRossGordon.com
MATTHEW HENERSON (Harry). Theatre: Ahmanson, Romeo and Juliet; ACT, Indian Ink; La Jolla Playhouse, Good Person of Szechwan; Marin Shakespeare, King Lear (Fool), Northern Stage, Guys and Dolls (Nathan Detroit), San Diego Repertory, Romance, Brooklyn Boy; South Coast Repertory, Hamlet; Utah Shakespeare, Fiddler on the Roof (Teyve); Film/Television: Hung, Bernie Mac Show, Christmas Carol, Mars Needs Moms.
CHRISTIAN WHELAN (C.C.). Broadway Tours: Mamma Mia! (Sam), Little House on the Prairie (Brewster), Dirty Rotten Scoundrels (Lawrence), Aida (Zoser), Ragtime (Conklin), Camelot (Arthur). Off-B'way/Regional: Ministry of Progress (Poole), Portofino [Cast CD], Little Mermaid (Triton), 110 in the Shade (Starbuck). TV/Film: General Hospital, Guiding Light, All My Children, Dellaventura, Skindeep, Outlaws, Angel Town, Tomcats, Celebrity."www.christianwheelan.com
HOLLY ANN BUTLER (Ensemble) Broadway/Off-Broadway: How to Succeed… (Hedy, Smitty, Miss Jones U/S), Grease (Rizzo U/S), Happiness (dir. Susan Stroman), Anyone Can Whistle (Encores!). National Tours: Shrek (Fiona U/S), Jersey Boys (Lorraine). Regional:…Millie as Millie (Drury Lane, Jeff nomination); Urinetown as Hope Cladwell (Carousel); Cats (TUTS). Thanks: The Mine, Jeff Halpern, & my family.
CLAIRE CAMP (Ensemble, Chorus Understudy, Ballerina). Gradauted May 2011 with a BFA in Dancefrom SUNY Purchase. Credits include: CATS (Cassandra). Gateway Playhouse; Victoria Secret Fashion Show 2012 (Dancer); Broadway Workshop Super Fly (Ensemble). Claire is thrilled to have the opportunity to be on tour with Flashdance, and  would like to thank her loved ones and educations for her successes.
DEREK CARLY (Swing, u/s Nick, u/s Jimmy, u/s C.C., u/s Joe, u/s Andy), is so happy to be a part of this production! Regional credits include Titanic (Charles Clarke) at the MUNY and Gay Bride of Frankenstein (Thad) at Seacoast Rep. Proud graduate of the University of Michigan's Musical Theatre Program; Go Blue! Huge thanks to everyone at Harden-Curtis and Tara Rubin Casting. For Jenna.
RYAN CARLSON (Ensemble) Douglas Anderson School of The Arts, Rasta Thomas's "Bad Boys ofDance", Lightwire Theatre, America's Got Talent, Jacob's Pillow, BET's "Best Dance Crew.
NATALIE CARUNCHO (Swing, u/s Alex, Kiki, Louise, Miss Wilde, Ballet Dancer), is so excited to be joining the company of Flashdance!  Favorite credits include: 1st National Tour In the Heights (Ensemble, u/s Nina, Vanessa, Carla), A Chorus Line (Diana), Romeo and Juliet (Juliet), The Bluest Water (Young Lizzy).
LYNORRIS EVANS (Ensemble; u/s Joe; u/s Andy). A graduate of Fordham University, he was last seen on the 1st National Tour of Memphis, the Musical. Other credits include Leap of Faith on Broadway, Cirque du Soleil's Viva Elvis, Santa Fe Opera and BalletMet.
THURSDAY FARRAR (Louise; u/s Hannah). Broadway: Aida, Parade, Once Upon a Mattress. Off-B'way: The Man Who Came to Dinner, A Tree Grows in Brooklyn, Golden Boy. Nat'l tours: Les Miserables (Fantine), Carousel. Regional: First Wives Club (Old Globe), Merrily We Roll Along (Kennedy Center), Harmony (LaJolla). TV: "Ugly Betty," "30Rock." Film: "Brother," "Only Time Will Tell." Recordings: "You Oughta Be On Broadway.
CHARLENE HOFFMAN (Ensemble), has performed in numerous stage shows including the 50th Anniversary International Tour of West Side Story (Marguerita). Along with appearances on Glee (Cheerio), she has also had the pleasure of assisting the likes of Kanye West, Chris Brown, and P!nk in recent live performances. When she isn't cutting a rug, you can find this self-proclaimed tomboy cheering on her favorite NFL teams, cruising in her 1970 Ford Mustang or studying her newfound love: fashion.
JAKOB KARR (Ensemble). "So You Think You Can Dance" Season 6 Runner Up. Cirque du Soleil's Viva Elvis at the Aria in Las Vegas. Rasta Thomas' Rock the Ballet in Australia, Germany, France, Spain, India, Russia, Portugal, Monaco and Japan. Education: The Ailey School at Fordham University. Love to my family.
DAN KOHLER (Andy; u/s Nick; u/s Harry; u/s Jimmy). Theatre: Blue Man Group (New York, Berlin, Las Vegas), Godspell (Jesus), Legally Blonde (Emmett), Les Enfants de Paris (Claude Frollo). Television: Law and Order: SVU" (S12E05). Chef/Host of RenegadeKitchen.com, online cooking show. Follow along! @RenegadeKitchen. Thanks to Poppy for teaching me to sing on the staircase.
HOLLY LAURENT (Swing, u/s Alex, u/s Gloria) is beyond excited to jump back into the 80s again! National tours include Rock of Ages (1st Nat'l starring Constantine Maroulis), The Wedding Singer (1st Nat'l) and Hairspray. Love and gratitude to my amazing and supportive family and friends, Michael Rodriguez, Tara Rubin Casting, the creative team and cast! For JPN.
BRANDT MARTINEZ (Ensemble). Since Brandt graduated high school four years ago he has been seen dancing the Mediterranean on Cruise ships, as well as touring all over Europe with Bad Boys of Dance hit show, Rock the Ballet. He was seen dancing behind Sir Elton John at Sting's Rainforest Fund Benefit at Carnegie Hall. Although Brandt has accomplished much for such a young age, he prides himself on remaining teachable for the years to come.
NICK MCGOUGH (Swing). Credits: Off-B'way – Silence! (Dream Hannibal). Tours – Movin' Out (Eddie, u/s James), CATS (Tumblebrutus, Misto). Regional – Gentlemen Prefer Blondes – Encores! (Ensemble), Tarzan (Aerialist), HMS Pinafore (D/C, Swing), Crazy For You (Wyatt), Radio City Christmas Spectacular (Ensemble). Thanks to friends, family and Grandma and Grandpa for everything!
ARIELA MORGENSTERN (Miss Wilde; u/s Hannah; u/s Louise). Off-Broadway credits: Adding Machine, The Threepenny Opera, I Married Wyatt Earp. Regional highlights include The Light In the Piazza (Arena Stage & Theatreworks), The King & I (Theater of the Stars), Man of La Mancha (Flat Rock Playhouse), and the title role in Carmen (SF Lyric Opera). Ariela is also a member of Studio 42, a company dedicated to "unproducible" NY theatre. Much love to her new husband! www.arielamorgenstern.com
REBECCA RIKER (Ensemble; u/s Alex; u/s Tess; u/s Kiki; u/s Miss Wilde), is stoked to be a part ofFlashdance! Tours: The Addams Family (u/s Morticia), A Chorus Line (Cassie & Diana), The Wedding Singer (u/s Linda). New York: The Sphinx Winx, The Tenth Floor & Autumn Moon. Thanks to The Mine, Dennis and NCT. Love to friends, family & troops overseas. I heart Duce.
ANDREA SPIRIDONAKOS (Ballet Dancer, Firebird). So excited to be a part of Flashdance! Native of Winsted, CT. Trained at the School of American Ballet full-scholarship & Nutmeg Conservatory. Danced as a soloist with the Miami City Ballet & Morphoses/The Wheeldon Co. Thanks to Sergio, everyone at Tara Rubin, DDO, and my amazing family. www.itsandrea.com
LAWRENCE E. STREET (Joe; u/s Harry; u/s C.C.). Broadway: Urinetown (Billy Boy Bill). Off-Broadway: Archbishop Supreme Tartuffe (Cleante); Urinetown (Billy Boy Bill). Actor's Fund of America: Chess in Concert (Ensemble). Carnegie Hall, NYC: South Pacific in Concert (Starring Reba McEntire) also filmed for PBS Great Performances. Member of Actor's Equity Association. Special thanks to Avalon Artists and Tara Rubin.
For more information on FLASHDANCE – THE MUSICAL, visit:
www.flashdancethemusical.com
Follow at:
http://facebook.com/FlashdanceMusical
http://youtube.com/FlashdanceMusical
Instagram User: flashdancemusical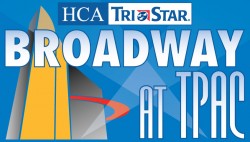 TPAC is an accessible facility that provides a variety of services including wheelchair accommodations, accessible parking, and assistive listening devices. Open captioning, American Sign Language, audio description, and large print and Braille programs are offered at the Sunday matinee performance of each Broadway Series and Broadway Special show. For more information about accessible services, contact Keely Hagan at (615) 782-4081.
# # #
Over three decades, the Tennessee Performing Arts Center has welcomed more than 11 million audience members and served more than 1.5 million students and educators with performances at TPAC, resources for teachers, classroom residencies, and enrichment programs for adults.  Founded in 1980, TPAC serves several hundred thousand audience members each year with the annual series of HCA/TriStar Broadway at TPAC, a variety of special engagements, and the productions of the three resident artistic companies—Nashville Ballet, Nashville Opera, and Tennessee Repertory Theatre. For more information, visit www.tpac.org.
Tags: Broadway play, Flashdance The Musical, Flashdance tour, movie, Nashville, Tennessee Performing Arts Center, TN, TPAC