Posted 3/27/2013


Nashville based rockers 3 Doors Down announced they will be performing a rare acoustic performance in Nashville, TN at the historic War Memorial Auditorium on may 4, 2013. This concert will be a benefit for The Better Life Foundation. Tickets are now on sale. Continue to read the official press release.
3 DOORS DOWN ANNOUNCES
ONE-NIGHT ACOUSTIC ENGAGEMENT
AT HISTORIC WAR MEMORIAL AUDITORIUM MAY 4
NASHVILLE – 3 Doors Down will perform a one-time-only, intimate acoustic engagement at the historic War Memorial Auditorium on Saturday, May 4 at 8:00 p.m. Tickets starting at $35 are on sale now at www.wmarocks.com, or by calling (615) 782-4040.
"We all call Nashville home, and we cannot wait to perform for our fans in a more intimate setting at War Memorial," said singer Brad Arnold. "It will also be the first time we have performed a full set acoustically, so it's going to be a great evening."
Originally from Escatawpa, MS, all five members have immigrated to Music City. With the recent release of The Greatest Hits, featuring the Top 10 single "One Light," the band hatched the idea of this special engagement. 3 Doors Down guitarist Chris Henderson said, "These songs translate so well from the electric versions. We go through and strip each one down to figure out what will work best for this type of show. It's a reimagining of the songs."
While many greatest hits albums signify the end of a career, the band's recent release is the beginning of a new chapter. Few artists over the past two decades have enjoyed a more frequent radio airplay than 3 Doors Down, and with "One Light" hitting the Top 10 at the Active Rock format and reaching the Top Three at Mainstream Rock, the band has once again shown they are proven hit makers.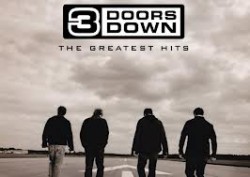 The Greatest Hits, via long-time label partner Republic Records, was released on November 19 of last year. The collection features nine #1 hits that have been remixed and re-mastered, plus three new songs. The full track-listing includes "Kryptonite," "When I'm Gone," "Here Without You," "It's Not My Time," "Let Me Go," "Be Like That," "Loser," "Away From The Sun," "Duck and Run," "One Light," "There's A Life," and "Goodbyes."
Currently, the band is in the midst of a co-headline tour with Daughtry that recently brought them to Dubai and will include appearances in Mexico in March. Following U.S. festival appearances in April and May, the band will travel to Russia, Finland, Scandinavia, destinations across Europe, and the U.K.  For the complete itinerary, click here: http://www.3doorsdown.com/events
The May 4 event is presented by 102.9 The Buzz.
ABOUT 3 DOORS DOWN
Since forming in 1995, Mississippi rock quintet 3 Doors Down (vocalist Brad Arnold, lead guitarist Chris Henderson, bassist Todd Harrell, drummer Greg Upchurch and guitarist Chet Roberts) has sold more than 16 million albums worldwide, garnered three Grammy nominations, two American Music Awards, and five BMI Pop Awards for songwriting, including BMI's coveted "Songwriter of the Year" award. The band's debut album, 2000's The Better Life, which is now certified six times platinum, featured the smash hit "Kryptonite." Their sophomore album, 2002's Away from the Sun, saw similar success with its radio mainstays "When I'm Gone" and "Here Without You." Their subsequent efforts 2005's platinum certified Seventeen Days and 2008's 3 Doors Down debuted at #1 on the Billboard Hot 200 Chart.  In 2003, 3 Doors Down founded The Better Life Foundation with the goal of giving as many children as possible a better life; they have raised more than two million dollars for local children's charities since their inception.
For more information, visit:
www.3doorsdown.com
www.thebetterlifefoundation.org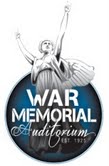 For more information on upcoming shows at the historic War Memorial Auditorium, visit: www.wmarocks.com
# # #
Since its dedication in 1925, the historic War Memorial Auditorium has become popular with artists and audiences for its world-class acoustics, open floor and seated configurations, and charming Neoclassical aesthetic. The venue has served as home to the Nashville Symphony (1925-1980) and the Grand Ole Opry (1939-1943), and it remains a premier concert venue for Nashville.
Tags: 3 Doors Down, 3 Doors Down Acoustic Performance, 3DD, acoustic concert, announcement, blog, concert blast, concertblast, Nashville, TN, TPAC, War Memorial Auditorium