Posted on 8/1/2011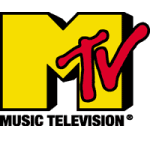 Written by Mike Arnold
My wife Sandra and I were married in 1979 and lived in Madison, TN, a suburb of Nashville.  In those days cable television weren't available in our area, although if it were, we couldn't afford it anyway.  Heck, we didn't even have a telephone during most of the first year of our marriage and we definitely didn't go out to eat.  There were times we would save up $15 or $20 to go to a concert (yes that was the price for two tickets in those days).  Our entertainment mainly consisted of walking to the little league baseball field behind our apartment to watch the kids play (and the parents scream!) or visit friends to play board games and play music.  TV really wasn't our main source of entertainment and you could tell it by the 13 inch black and white television we owned.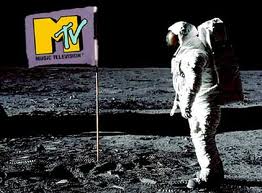 A couple of years later my parents lived in an area that finally offered cable television so they purchased a cable tv package. My father invited us over to see the new cable TV music channel called MTV.  I remember hearing about it on the radio and reading about it, but I had never seen it. 
Usually on Sundays after church, Sandra and I would visit our parents for a little while.  Sometimes it would be her parents and other times it would be mine.  On occasion we would visit both parents.  We visited my parents on one particular Sunday, not only to see my parents, but to finally get to witness MTV! 
I remembered walking in the door and hearing the J. Geils Band blasting through the television as my father yelled, "Come here Michael and watch this!"  Sandra and I went to the den where the television was to see Peter Wolf dancing around a classroom as he sings the song "Centerfold".  I was instantly hooked!  Normally I prefer to see artists perform live instead of watching a video, but I found myself enjoying the videos.  When the VJ appeared to discuss the band, the video and the upcoming videos to come, I was hypnotized.
During the commercial break I told my father that I invented this MTV thing in the 7th grade (1970).  Our class assignment was, "If we had to invent something, what would it be?" I had two inventions; create a tire that couldn't get stuck in mud due to the chemicals in the tire that could dry the mud (yea, silly I know).  The other invention idea was to have a music channel on the televsion where we could see the artists perform the songs and see the DJs announce the next performer.  This would be a channel consisting of nothing but music.  The teacher gave me an "A" for the tire invention and a "C" for the Music TV Channel.  She told me that music on tv is too much like radio.  Why would anyone sit in front of their television sets to watch music  when they can listen to the radio while doing other things.
When the commercials were over, we continued with our longer than expected visit to watch as much MTV as possible.  The early videos I remembered were from Rod Stewart (which Sandra really enjoyed), The Cars, REO Speedwagon, Pat Benatar, Styx, David Bowie, J. Geils Band, and many others.  There was the occasional video by a group I've never heard of, which was a good thing because these groups would eventually become very familiar and a new music genre was created called Alternative Rock.  Acts like Devo, Modern English, The Fixx, Adam Ant, Eurythmics, Flock of Seagulls, and many others. 
Several years later I graduated from college and began my computer programming career, which finally gave us enough money to purchase our very own cable package.  For a while I would be glued to the set watching and/or listening to MTV (I had my television running through my stereo).  I would flip from MTV to HBO or Showtime to see a movie.  At times I suffered from all night cable TV watching, which slowed down my production at work so I had to learn to balance my time. 
On Sunday's I would try to catch the lead singer of the Fleshtones, Peter Zaremba, host the Alternative/Punk Music show, "The Cutting Edge".  I remember being excited to see groups who would play the Nashville clubs such as REM and others.  I also remember seeing Nashville's Jason and the Scorchers on the program. I loved when Peter would hold up the Van Halen 1984 album cover and say "Hey Kids, Don't Smoke!"
I couldn't believe the time I was flipping through the channels and saw Nashville's The White Animals performing "Don't Care" (I loved this band and this song!) and later watch them perfom "This Girl of Mine" (which VJ Martha Quinn admitted this was one of her favorite songs).  Then the Atlanta based bands Georgia Satellites and The Producers performed on MTV's New Year's Eve Party.  A group of us just saw both of these bands on the same bill at a Nashville club only a couple of years before. The Power of Television!
When MTV began playing more black music, I was overjoyed because I was a fan of the music of Michael Jackson, The Bus Boys, Prince, Rick James, Tina Turner, and many others.  We must admit that Thriller was the best music video ever produced.  Then came Rap Music.  Rap actually took over MTV and then the reality shows took over and rock/pop music was booted to the side. 
If the shows create more revenue for the network, then that seems to be the thing to do.  I once worked for the country's largest uniform company and during a meeting the president asked us our number one reason we are in business.  As we took turns answering the question in the board room, we answered with "To provide quality uniforms,"  "to provide excellent customer service," and on and on… The president of the company then informed us the only reason we were in business was to make money.  If we don't make money, then we have no business.  Now thinking back on that particular meeting, I finally realized the meaning of business!  If MTV couldn't make enough money to pay the bills, the staff, and satisfy the investors by showing music videos, then it was time to try something different…  And They Did.  
Unfortunately for those of us who loved the beginning days of MTV, have lost a long time friend due to the popularity of filthy reality shows.  I can't blame MTV for switching formats, it's just that I miss the old one… But then again, how many of us would really take the time to sit and watch MTV today if they had the same programming format that they had back then?
Written by Mike Arnold
____
Please Leave a Comment Below!
____
Tags: 80s rock, Adam Ant, blog, David Bowie, Devo, Eurythmics, Fleshtones, Flock of Seagulls, Georgia Satellites, J Geils Band, Jason and the Scorchers, Mike Arnold, Modern English, MTV, MTV 30, MTV beginnings, Music Television, Music Videos, Pat Benatar, Peter Zaremba, REM, remember MTV, REO Speedwagon, Rod Stewart, Sandra Arnold, Styx, The Cars, The Cutting Edge, The Fixx, The Producers, The White Animals