Posted on 11/15/2011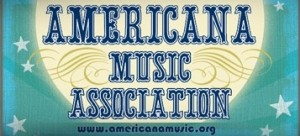 Written by Guest Blogger Josh Jackson
On Thursday October 13th, I had the pleasure of working the 10th Annual Americana Music Awards at the Ryman Auditorium. For those not up to speed, 'Americana' is defined as 'materials relating to American history, folklore, geography or considered to be typical of American culture.' Musically speaking it has typically meant 'folk' music, but in recent years has broadened to include forms of country, rock, blues & even jazz.  The Americana Music Association has really taken strides to promote and encourage the genre nationwide and the popularity of their annual awards was evident by a sold out Ryman Auditorium.