Posted on 5/31/2016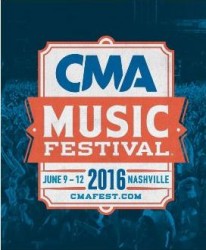 Concert Blast has attended and reported on several Music Festivals over the years; Beale Street Music Festival in Memphis, TN, Bonnaroo in Manchester, TN, Big Spring Jam in Huntsville, AL, and the CMA Music Festival in Nashville, TN.  Although we haven't produced a podcast/blog in nearly a year, the CMA Music Festival paid homage to Concert Blast by inviting Mike Arnold and Will Perry to be a part of the media to report on the huge festival in downtown Nashville, TN through photos and short videos on FaceBook, Twitter, Instagram, and concertblast.com . Mike and Will were very surprised by the invitation and plan to attend several of the concerts and events.  Since there are only two covering the festival, they have learned that they can't do it all, so they will be selective on what to attend and what to cover.
"In the past we wanted to cover as many concerts and interview as many artists as we could, but it wiped out our energy.  We refuse to let that happen again so we will be very particular on who to cover." said Concert Blast creator, Mike Arnold.  Will and Mike will be covering their favorites at the smaller stages, Chris Janson, Maggie Rose, Chris Carmack, and others. Mike Arnold mentioned, "Our favorite place to cover the event is in the small venue, HGTV Barn, where top artists from various genres perform to a small crown of a couple of hundred.  There we covered Lady Antebellum, Darius Rucker, Goo Goo Dolls, Kristen Bush, Charles Esten, and many others." Mike and Will will definitely plan to be at the stadium concerts each night.  "During the stadium shows we always run into Concert Blast fans, artists, and songwriters that we very seldom get to speak with."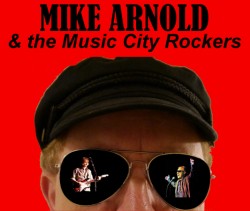 Concert Blast decided to slowly put on the brakes of podcasts and blogs due to their schedules being so hectic.  Brian Hasbrook began traveling daily on his consulting career, Tom Thompson got married and turned his focus to his family, while Mike Arnold turned his extra time focusing on performing, writing, and recording with his Nashville Rock & Roll Party band, Mike Arnold & the Music City Rockers.  Mike adds, "With Brian and Tom out of the picture and others continue to ask me when and where was my band performing next, instead of what is the our next podcast/blog will be on, I decided it was time to shift gears and record an album and get other media to be writing on me!"  Be looking for Mike Arnold and Will Perry as they cover the CMA Music Fest 2016!