Podcast: Play in new window | Download
Posted on 7/13/2013
It was night three, Saturday, during the stadium concerts that the CMA Music Festival 2013 got the biggest surprise on the history of the festival and Concert Blast was there to cover it. There were the guest hosts of the night with Willie, Jase, and Si Robertson from the popular TV Show, Duck Dynasty, but that wasn't the biggest surprise. The Country Music Festival was turned into a rock and roll party as super rocker, Lenny Kravitz made an appearance to see how country fans liked rocking. They like it for about 15 to 20 minutes before they had enough and was ready to get back to the country side of life. Listen to this podcast (or read this blog) from Mike Arnold and Tom Thompson as they covered (in order) Florida Georgia Line, Lenny Kravitz, Dierks Bentley, Kelly Clarkson, and headliner Keith Urban, not to mention the other surprise guests and the fans we talked with… ENJOY!
Written by Mike Arnold
On the Saturday night of the stadium shows, we were not only treated by country music acts, but we were treated by many surprise appearances.  To start with, there were surprise guest co-hosts for the evening.  Three guys from the hit TV show Duck Dynasty.  Willie, Jase, and Si Robertson shared the stage to say a few words of their wisdom as well as a short Q&A time with Uncle Si (interviewed by the main co-host Storme Warren).  Willie and Jase introduced Florida Georgia Line and also had the privilege to announce Keith Urban (from the small stage in the middle of the crowd).  We didn't get to the stadium in time to see the opening act, The Oak Ridge Boys, but we were there for the remainder of the night and what a fun night it was with a lot of surprises!
Florida Georgia Line
(Starts at 2:15)
CMA Fest host Storme Warren introduced his surprise co-hosts of the evening, Jase and Willie Robertson from the popular TV show Duck Dynasty.  Jase and Willie thanked the country music fans before introducing Florida Georgia Line. Jase mentioned that this act performed in the parking lot last year and now they are inside the stadium performing on the largest stage in country music.
Willie Robertson introduced the band (with his high pitch loudness… Whoa!) as the band didn't waste any time pleasing the fans with their familiar tune.  Brian Kelly and Tyler Hubbard strutted around the stage as they began their set with "It'z Just What We Do".
Tyler and Brian strapped on their guitars before Tyler spoke to the crowd, "How we feeling?"
"It's amazing to be in Nashville, CMA Fest, LP Field baby, thank you guys so much!"
As the music started, Tyler continued, "Where's our country folks at tonight?"
"This one right here goes out to you guys and also our men and women who serve this great country, we get to live in, so we can hang out and play country music."
"Now Nashville, TN, it feels good to be home.  How 'bout we celebrate together how we do it round here… Let's Go!" as they performed the song, "Round Here".
They continued by saying, "What ya say we crank up this party and get our shine on baby?" as they played another favorite, "Get Your Shine On".
The duo ended their part of the night with the fan's favorite of the set (and one of the favorites of the night), "Cruise". They slowed down the ending section of the song to allow the CMA Music Fest fans to sing along… and they did!  This is the best way to get a sing along going.  Allow them and the band to hear the fans sing instead of singing and playing over top of their vocals.
Florida Georgia Line was well received by the country music fans in attendance from all over the world.  I couldn't improve their set anymore if I had to… unless they brought out some big time surprise guests or stood on a cherry picker as it went over the heads of the fans.  Great Job!  They definitely got our attention!
Willie, Jase, and Si Robertson of Duck Dynasty
(Starts at 10:20)
Storme Warren took the stage and said we were about to get a treat coming up next.  He mentioned there will be a surprise guest performance as soon as they change over the equipment.  He also told the fans in the photo line that if they were Duck Dynasty fans, then don't move because you are about to get a treat.  While they were moving the amps, drums, and other stage equipment, the surprise co-hosts,Willie, Jase, and Si Robertson from the TV show Duck Dynasty took the stage to say a few words.
Jase said, "Hey, we want to thank ya'll for not thinking it's weird, that people have a show where it's priorities are faith, family, and facial hair, with a little fun.  Thank you!"  The CMA Music Festival fans loved the announcement and approved very loudly!
Lenny Kravitz
(Starts at 10:58)
Storme Warren told us all that a surprise performance was coming next, I began to add up things in my head… The Duck Dynasty cast was here and the theme song for the TV show is "Sharp Dressed Man" by ZZ Top.  We noticed there was a large drum set with amps on each side, so we thought it was going to be ZZ Top appearing next.  As time went by we noticed more equipment and no skull designed drum kit, so that left them out. Some people we met in the crowd from California mentioned that Lenny Kravitz was on the CMT awards show a few days before, so that was another possiblility.
Storme Warren finally made the big surprise announcement we were all anticipating, "Please make welcome to the CMA Music Fest, Lenny Kravitz!"
The place erupted with excitement as the drummer counted off their first song with four clicks of the drumsticks as the band and Lenny followed into their opening number, "Fly Away".  Without hestitation, Lenny and band went straight into the second song of the set with "Always on the Run".
Lenny addressed the crowd, "Thank you good evening!  I'm sure you weren't expecting me, but here I am."
"I had the wonderful opportunity to come here to be on the awards show the other night and to perform with my friend Jason Aldean."
"And just in case you missed it… Jason Aldean"
Jason Aldean took the stage with screams of cheer that could have lasted for 15 minutes if he would have just stood there.
Jason yelled, "Hey what's up music fest?"  Of course more cheers!"
Lenny said, "Alright here we go!" as the drummer counted off to start Lenny's classic rock cover, "American Woman" while sharing vocals with Jason.  Many of the fans sang along.  Jason stayed on stage for another song, another hit from Lenny's collection, "Are You Gonna Go My Way".
Jason left the stage and Lenny should have at that time because he was on top with the fans there.  Instead Lenny wanted to get everyone to sing along with an extended version of his closing anthem, "Let Love Rule".  Most everyone there did not know the song and within 5 minutes of the more than 10 minute version, they were tired of the song, with rock music, and with Lenny Kravitz.  Tom and I are Lenny Kravitz fans, but we know when something isn't working and this long jam session and so-called sing along didn't work at all.  I began to receive texts, tweets, and facebook messages from our listeners in attendance saying enough is enough!  Lenny tried to energize the crowd by going out in the middle of the field to lead the singing… still didn't work.  Lenny did a great job up until the last song.  Unfortunately for him and the fans!  Sorry Lenny… at least they didn't "Booo" you off the stage!
Dierks Bentley
(Starts at 20:25)
Once the long Lenny Kravitz set was over, Tom and I decided to walk through the stands and talk to some fans from New Jersey who asked to be on our show.  Afterwards we had a restroom break and grabbed something to drink.  To our surprise, we heard music while getting our refreshments and had to run out to field area quick to cover Dierks Bentley.  Dierks started his set with the party song, "Am I The Only One" and immediately followed it with another favorite, "Up on the Ridge".
As the intro to the next song began, Dierks addressed the fans by saying, "Where are the tank tops tonight in Nashville, TN? Come On!" and the crowd came alive as they performed the song, "What Was I Thinkin'".  Throughout the song Dierks would swap singing a line in the song with the fans.  From the crowd reaction, this was definitely the fan's favorite Dierks song of the evening… especially when Dierks made his way from the main stage to the middle of the crowd giving high-fives and leading the singing.
Dierks slowed down the party and spoke to the crowd again by saying, "I wish I could get me a cold beer and sit out there and watch the rest of the show with you guys.This is the greatest country music show on earth, don't ya think?" I would say they agreed from the loud cheers!
Dierks continued, "I moved to this town when I was 19 years old to start this crazy dream and thanks to you guys I get a chance to travel to every state in the country, every year.  I don't have a home town, I have a home country, it's called the United States of America!  Thanks to you guys, I've been to everyone of your towns, I guarantee it.  This song's called 'Home' and I'm sending it out to all the guys that keep us safe here in this country, and the girls, the United States Military and their families.  This song's for them."
Dierks performed "Home" as his goodnight anthem.  Dierks had nearly everyone in the stadium holding up their cell phones as they sang along with the chorus of the song.  Once the song was over, Dierks said his thank-you's, waved, and left the stage, while the crowd continued to cheer and then chant the familiar, "USA USA USA".  What a great set list and performance.  I have learned to appreciate Dierks Bentley over the last couple of years, maybe because his songs have improved or my knowledge of his music has improved.
Kelly Clarkson
(Starts at 27:34)
It happened to us again, we got busy with talking with fans and Kelly Clarkson took the stage before we were ready.  Kelly started her set with a great start by performing one of her best ever songs, "Stronger".  Kelly did a lot of talking throughout her set (something that we are not a fan of).  After her first song she tells us that she's been nervous about her performance all day. She introduced her second tune by saying it's her new single that's coming out and the songwriter's are in the crowd.  She added it was kind of about her life because she is getting married.  Then Kelly kept on babbling about how she lost her rings and that her fiancé is going to be mad, but she loves him anyway, etc…  Then she finally said, "Anyway, this song is called "Tie It Up".  This song I wasn't familiar with, but I thought it had a great grove and it showed Kelly's powerful voice.  Once the song ended, more seemliness chatter before starting the next number, "Don't Rush".
Kelly continued more with more talking about the next song.  This one came out on the pop charts, "Because of You".  The majority of the audience sang along with Kelly on the chorus and it sounded great! Kelly said she loves this next song because she feels that it's just a great country ballad and added that she was going to have to bring out a friend to help her sing this one, as she introduced Jason Aldean to sing another sing-along, "Don't You Wanna Stay".
Kelly continued her performance with another pop upbeat favorite, "Catch My Breath".
Kelly said, "This next song I'm gonna do, I'm so pumped to do it, but I'm so terrified cause it's very wordy, but this is one of my favorite songs growing up as a kid so I thought it would be fun to do a country song for ya'll, a cover.  This is 'Aint Going Down Til' The Sun Comes Up'."
This was definitely a crowd pleaser, especially when she brought out a special guest to join her on the song.  About half way through the song, Trisha Yearwood walked out on the stage to share the vocals.  Everyone loved it as the CMA crowd show their loud enthusiasm when she was announced. However, if Trisha's husband would walk out on that stage, you would be able to hear the cheers for miles!  We were hoping, but it never happened.  Garth Brooks definitely needs to make a guest performance to play a set of greatest hits/covers that he does so well (I know you are reading this Garth!  Just Do It!). Kelly and Trisha thanked the CMA Music Fest crowd, hugged each other, and waved goodbye as they left the stage.  Kelly and her band sounded great during all the songs, but her chitter-chatter in between every song drove me nuts!  Please get you a concert consultant… by the way, I'm available for the job!
Si Robertson (of Duck Dynasty)
(Starts at 35:25)
Storme Warren introduced Si Robertson on the stage and asked where was the rest of his family (Willie and Jase).
Si: "Look here, I don't know, they said something about promoting ducks.  Look here, the only thing I promote ducks to, is to put a load of steel in them and promote them to a pot!"
Storme: "Actually, I think your family members are going to be at center stage about ready to introduce Keith Urban in a few minutes.  Why didn't they invite you?"
Si: Hey, anybody that is from the Down Under and The Outback, Hey, I'm with 'em Jack!" (Storme Warren laughs).
Storme: "You have cleared about the misconception about your tea, it's not sweet tea, it's regular tea.  I still don't believe it's tea."
Si: "Look, you just gonna have to go away not believing.  I ain't giving ya none.  Look here, (Si shows Storme his tea container that is nearly empty) I'm running low.  And I'm not sharing with anybody!"
Storme: "What proof is that tea?"
Si: "Zero!"
Storme: "Alright, it really is ice tea isn't it."
Si: "It really is ice tea!"
Keith Urban
(Starts at 39:45)
Tom and I talked with a fan from New York (Kiley) before Keith Urban took the stage and since she was such a big Keith Urban fan, we asked to also help us with the introduction of Keith Urban.  Storme Warren announced that Willie and Jase Robertson was on the center stage (in the midst of the crowd) to introduce Keith.
Willie: "We're having a great time at the CMA Music Fest."
Jase: "We're big fans of this next guy. And the man doesn't even have a beard and he's that good!"
Willie: "You can say that again!"
Jase: "The man doesn't even have a beard and he's that good!"
Willie: "Ladies and Gentlemen…"
Willie and Jase (along with Kiley): "KEITH URBAN!"
The band took the stage by intro music which consisted mainly of a steady bass and drum beat.  Keith Urban made his way to the front/center of the stage to lead the opening song with a catchy rhythm guitar riff to the excellent song, "You Gonna Fly".  Without stopping Keith dove straight into his second song of the set (and one of our KU favorites) "Long Hot Summer".  Before Keith started the first chorus he yells, "Are you with us Nashville?"  Actually there is hardly anyone from Nashville at these festivals, so I don't understand why the performers continue to refer to the crowd as "Nashville", but the people were definitely with him!  Keith decided to slow things down a bit with a song called, "Stupid Boy".  Keith apologized to the CMA Music Fest fans by saying he wished he could play longer, but his time was up.  Keith closed night three of the festival with "You Look Good In My Shirt".  About half way through the song, the fireworks went off with the load booms interrupting the music. Almost everyone was leaving the stadium during this portion of the song because they knew it was over.  Keith performed great as usual.  I believe he gets better every year!
Recap
(Starts at 43:57)
I'm sure the CMA committee would loved to limit Lenny Kravitz's set by removing his last song, but the damage was done.  Everyone would loved to have more Keith Urban music.  The one special thing that we liked about this night was all the various surprises.  Stome Warren's surprise guest co-hosts (Willie, Jase and Si Robertson from Duck Dynasty), the Lenny Kravitz set (with Jason Aldean), and Kelly Clarkson's guests (Jason Aldean and Trisha Yearwood).  Tom Thompson's favorite of the night was Keith Urban.  My favorite was the first four songs of Lenny Kravitz and then Keith Urban's set.  I also liked Dierks Bentley's set.  I also learned a lot about Florida Georgia Line, which I enjoyed a lot.  There were two disappointments of the night. Of course one was the extended version of "Let Love Rule" by Lenny Kravitz and the other one was the non-stop nervous rambling from Kelly Clarkson in between every song.  All in all it was another fun night at the CMA Music Festival 2013.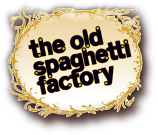 Special Thanks to the Old Spaghetti Factory for sponsoring Concert Blast during this year's CMA Music Festival!
http://www.osf.com
—
Please Leave A Comment Below!
—
Tags: blogs, CMA Music Festival 2013 coverage, CMA Music Festival 2013 review, concert blast, concertblast, Dierks Bentley, Duck Dynasty, Florida Georgia Line, Garth Brooks, Jase Robertson, Jason Aldean, Keith Urban, Kelly Clarkson, Lenny Kravitz, Mike Arnold, Podcasts, reviews, Tom Thompson, Trisha Yearwood, Uncle Si Robertson, Willie Robertson