Podcast: Play in new window | Download
Posted on 6/15/2012
  
Concert Blast returned to the CMA Music Festival in Nashville, TN once again to attend and cover one of the best and most organized music festivals in the world.  The CMA Music Festival is a week long celebration of country music which brings in people from all over the world.  There are fan club parties, free concerts in the streets and at Riverfront Park, the hotels and restaurants are packed with tourists, and who knows what star will make their way to the stage in the downtown bars.  We always do our best to cover the Stadium shows of the top selling country acts, but we also try to participate in the other special events.  This podcast covers the unique events.  An interview with three stars from the History Channel's hit TV show Swamp People (Troy, Jacob, and Chase Landry),  Coverage of Little Big Town fans, Detroit's country band Cold City Cowboys, and Sawyer Brown's concert at Riverfront Park.  Enjoy our podcast and reading about these experiences!
Written by Mike Arnold
Our podcast begins with Brian and I waiting in line to photograph the group Little Big Town.  We had to wait until after all the fans who won the chance to meet the group and have their photo taken with them before we could take their photos.  Unfortunately their management informed the media that there will not be photos taken with Little Big Town nor will they allow us to interview or even have a short conversation with them.  This was strange to us, because it wouldn't have taken long at all.  However, since we were waiting in line with the fans, we decided to talk to a couple of the attendees in line.  Emma from Australia and Shianna from Ohio.  We learned that Emma was one of the biggest Little Big Town fans around.  She told us that they are the reason she is a singer.  We immediately took advantage of this little tidbit of knowledge and had her singing on our show while she was waiting in line.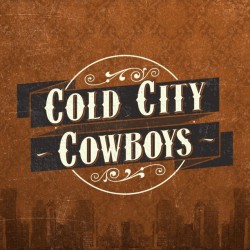 The show continues with Tom and I meeting a fan at the Stadium concert on Saturday.  The fan called himself Levi Bootcut and we all learned he was in the country act from Detroit, Michigan called Cold City Cowboys.  Levi gave us a CD which contained four original songs.  We receive CDs all the time from all types of music and most of the time we are not impressed at all and wind up tossing the CD or giving it away.  I took the CD home to give it a listen and was extremely impressed by the sound.  We wonder if their live sound is as good as their studio sound. 
On Friday afternoon before dinner, Brian and I went to Riverfront Park to witness the original American Idol, Sawyer Brown.  Sawyer Brown was the winner of the TV show Star Search back in the 80s and haven't stopped thrilling fans since.  It has been years since Sawyer Brown had a hit song, but you couldn't tell it by the way the fans crammed into Riverfront Park and how they reacted to their show.  VERY IMPRESSIVE!  Lead singer Mark Miller danced and led the crowd in sing-alongs.  This guy displayed as much energy that day as he did in his 20s.  The crowd was begging for an encore, but due to the tight schedules, that is something that doesn't happen during the CMA Music Fest.
Our podcast ends with an interview with three stars of the hit TV show from the History Channel, Swamp People.  Troy, Jacob, and Chase Landry met with Brian and me on the Friday morning of the festival in the middle of Broadway at their meet and greet booth.  My daughter Michelle introduced me to their show (she's a huge fan), so I thought it would be fun to take her with us on this interview.  She was so excited!  She spent a few days writing the questions for us, so after I asked a few questions I turned the interview over to her (and she did excellent!).  Troy cut up with us throughout our conversation (as he shouted "Choot Em'!" several times) and all three were very nice to all of us.  Troy even talked to one of my friends (Allen Atkinson) on the phone.  Chase was asking us where we were going to be at the Stadium concert because he wanted to hang with us, but we never got together. 
This podcast shows our listeners just a few of the special events that take place other than the stadium concerts… and these events are free!  We always look forward to the CMA Music Festival.
Written by Mike Arnold
—

Please Leave A Comment Below!


—

Tags: Brian Hasbrook, Chase Landry, CMA Country Music fans, CMA Music Festival, Cold City Cowboys, Emma from Australia, Interviews, Jacob Landry, Little Big Town, Michelle Arnold, Mike Arnold, Nashville, reviews, Riverfront Park, Sawyer Brown, Swamp People Interviews, Swamp People tv show, The History Channel, TN, Troy Landry