Posted on 1/30/2012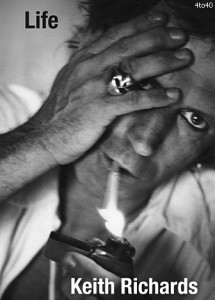 Written by Mike Arnold
The main guitarist of the Rolling Stones, Keith Richards, wrote a book about his life simply called… "Life".  This is our first book review on Concert Blast and we may have more to follow. 
Keith Richards' book, Life is appropriately named due to that is exactly what it is, a journey through his life.  The book begins as he and Ron Wood are being arrested in Arkansas as they are driving their rental car to the next city during one of the many Rolling Stones tours… and they have plenty of drugs on them, in them, and in the car.