Posted on 11/07/2011

MEMPHIS, the 2010 Tony® Award Winner for Best Musical,  and the show that's currently blowing the roof off Broadway, opens at the Tennessee Performing Arts Center on Tuesday, November 15, for a limited engagement!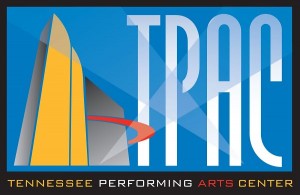 Playing November 15 through November 20 at the TPAC's Jackson Hall.  Performance times are as follows: Tuesday through Thursday evenings at 7:30 p.m., Friday evening at 8:00 p.m., Saturday at 2:00 p.m. and 8:00 p.m., and Sunday at 1:00 p.m. and 6:30 p.m.  Tickets go on sale, Friday, September 23, at 10 a.m. with prices ranging from $28-$70 and are available at the TPAC box office at 505 Deaderick Street (downtown) or the new Satellite box office in the Mall at Green Hills, located at the mall's concierge desk, near J. Crew and Express.  Order online by visiting tpac.org or by calling 615-782-4040.
"The music of Memphis is outstanding, the choreography is amazing, and the story is inspiring," said Kathleen O'Brien, President and Chief Executive Officer. "It is simply an A+ production. Don't miss your chance to see MEMPHIS in Nashville."
Critically acclaimed MEMPHIS won four 2010 Tony® Awards including Best Musical, Best Original Score (David Bryan and Joe DiPietro), Best Book (Joe DiPietro), and Best Orchestrations (David Bryan and Daryl Waters). MEMPHIS won four Drama Desk Awards including Outstanding Musical, Outstanding Performance by an Actress (Montego Glover), Outstanding Music (David Bryan) and Outstanding Orchestration (David Bryan and Daryl Waters).  MEMPHIS also has won four Outer Critic Circle Awards including Outstanding Musical, Outstanding Score (David Bryan & Joe DiPietro), Outstanding Actress (Montego Glover) and Outstanding Choreography (Sergio Trujillo).
MEMPHIS takes place in the smoky halls and underground clubs of the segregated 50s, where a young white DJ named Huey Calhoun fell in love with everything he shouldn't:  rock 'n' roll and an electrifying black singer.  MEMPHIS is an original story about the cultural revolution that erupted when his vision met her voice, and the music changed forever.  Come along on their incredible journey to the ends of the airwaves — filled with laughter, soaring emotion and roof-raising rock 'n' roll.
The show features a brand new Tony-winning score with music by Bon Jovi's founding member and keyboardist David Bryan and lyrics by Bryan and Joe DiPietro (I Love You, You're Perfect, Now Change), who also pens the musical's book. Bryan and DiPietro also collaborated on the award-winning off-Broadway hit, The Toxic Avenger. MEMPHIS is based on a concept by the late George W. George (producer of the Tony nominated Bedroom Farce and the film My Dinner With Andre), with direction by Tony nominee Christopher Ashley (Xanadu) and choreography by Sergio Trujillo, who is currently represented by three shows on Broadway (Memphis, Jersey Boys  and The Addams Family).
Scenic Design for MEMPHIS is by Tony® Award winner David Gallo (The Drowsy Chaperone, Reasons to Be Pretty), Costume Design is by Tony nominee Paul Tazewell (In The Heights), Lighting Design is by Tony Award winner Howell Binkley (Jersey Boys) and Sound Design is by Ken Travis (The Threepenny Opera).
David Richardson of WOR Radio calls MEMPHIS "The biggest hit on Broadway" while Charles Isherwood of the New York Times says, "David Bryan evokes the powerhouse funk of James Brown, the hot guitar riffs of Chuck Berry, the smooth harmonies of The Temptations, the silken, bouncy pop of the great girl groups of the period." The New York Post raves "Of such thrills, Broadway is made," Newsday calls the show "A smash! An extraordinary show," the Daily News promises that MEMPHIS will "Blast you out the door humming and happy" and NY1's Roma Torre cheers, "MEMPHIS ROCKS!"
The national tour of MEMPHIS will be produced by Junkyard Dog Productions, Barbara and Buddy Freitag, and Marleen and Kenny Alhadeff, with Latitude Link, Jim and Susan Blair, Demos Bizar Entertainment, Land Line Productions, Richard Winkler, Alex and Katya Lukianov, David Copley, Dancap Productions, Inc., 2 Guys Productions, Patty Baker, and Dan Frishwasser, in association with Eric and Marsi Gardiner, Linda and Bill Potter, Broadway Across America, Memphis Orpheum Group, Vijay and Sita Vashee, Apples and Oranges Productions, Brian and Betty Dovey, John Yonover and Ron Yonover, Loraine Boyle/Chase Mishkin, Remmel T. Dickinson/Shadowcatcher Entertainment,  Jocko Productions/Scott and Kayla Union.
____


Have you Seen MEMPHIS? Are You Planning to Go?




Please Leave a Comment Below!


____
Tags: 2010 Best Musical, Broadway Musical, David Bryan, Joe DiPietro, Memphis, Nashville, Tennessee Performing Arts Center, TN, Tony Award Winner, TPAC