Posted on 11/15/2011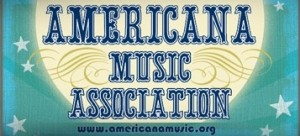 Written by Guest Blogger Josh Jackson
On Thursday October 13th, I had the pleasure of working the 10th Annual Americana Music Awards at the Ryman Auditorium. For those not up to speed, 'Americana' is defined as 'materials relating to American history, folklore, geography or considered to be typical of American culture.' Musically speaking it has typically meant 'folk' music, but in recent years has broadened to include forms of country, rock, blues & even jazz.  The Americana Music Association has really taken strides to promote and encourage the genre nationwide and the popularity of their annual awards was evident by a sold out Ryman Auditorium.
I'll start off by saying I see a LOT of live music.  From concerts I work and enjoy personally, to awards shows like the Grammys, Rock N Roll Hall of Fame Inductions & CMA Awards, I get a good dose of great live music throughout the year.  All that said to say this – the line-up for the AMA's was perhaps one of the best of 2011. 
Emmylou Harris, Alison Krauss & the recipient for Lifetime Achievement Award for Instrumentalist, Jerry Douglas, got things started with a bang, singing the classic country/gospel tune, "I'll Fly Away." Several people were seen throughout the audience singing and clapping along, which really set the tone for the evening.
The winner of the Lifetime Achievement Award for Songwriter was Lucinda Williams. After accepting her award, she sang her new song, "Blessed." I can't say this is her best work, but she is one of the most respected singer/songwriters in the genre. And with the house band anchored by Buddy Miller on guitar and Don Was on bass behind her…heck, they could have played 'Twinkle, Twinkle Little Star' and I would have been at rapt attention.
I have been a fan of Amos Lee since seeing him perform at Farm Aid two years ago. His gospel-tinged song "Cup Of Sorrow" featured the McCrary sisters on background vocals and left me humming it's melody for the rest of the night. Lee has always seemed so under-stated to me on stage, but his music is effective.
Hot off the late night circuit promoting her XM radio show, Apron Strings, Elizabeth Cook performed Song of the Year nominee, "El Camino." The light-hearted tune about a 'stuck in the 70′s romeo' reminded me somewhat of Sheryl Crow's Tuesday Night Music Club sessions. Cook is gorgeous and her charming personality really makes her attractive to so many fans – and it showed by the crowd's response.
Steve Earle was Americana before the term Americana was even in existence. So it makes sense that his offspring would fit right into the category as well. Performing his Song of the Year winning hit, "Harlem River Blues," Justin Townes Earle walked out onto the Ryman stage and owned it. The McCrary sisters backed him beautifully and added to the soulful delivery as they brought the performance to a close with a soulful a cappella ending.
New/Emerging artist nominee, Jessica Lea Mayfield, was not an artist I was familiar with before the show. However, after tours this year with the Avett Brothers (who sang back-up for her on her performance of 'For Today') and upcoming touring with Ryan Adams, I am sure many will come to love her. Her delivery is rather…angelic, for lack of a better term and it was a lovely performance.
Texas songwriter Hayes Carll was up next and his performance quickly showed us why he earned an Artist of the Year nomination. Carll has drawn many a comparison to Townes Van Zandt, but with his Song of the Year nominated single, KMAG YOYO, my ears heard Creedence era Fogerty or other late 60′s roots rockers. With their performance of Hank Williams "Why Don't You Love Me," New Artist of the Year nominees, The Secret Sisters, brought back memories of the early days of the Ryman Auditorium. If you closed your eyes you could almost imagine being in one of the crowds enjoying the music that made the famed auditorium what it is today. The duo's sisterly harmony was on point, but their short selection (barely 2 minutes) left the crowd wanting more. 
House band leader Buddy Miller and winner of Instrumentalist and Artist of the Year was up next performing "Gasoline & Matches" from the True Blood soundtrack. Miller has been known as guitarist and producer to many other great artists, but this swampy performance was a perfect reflection of just why Miller is a star in his own right, and ended up being the big winner of the evening.
I am a big fan of the Civil Wars – and their harmony and passion overtakes me every time I hear them. Almost as intriguing as their music is the story of their past and how they came together (A quick Google search can lead you to the story).  The duo had cancelled almost every show in the past week due to illness, so it was great to see them on stage and sounding great.  Performing with just their voices and an electric guitar, they held the audience captive with the title track from their first full length album, "Barton Hollow." After the performance, I overheard someone in the audience proclaim that they 'hadn't heard someone sound this good live in a long time,' and I agreed. They were fantastic. While many performances during the evening were stellar, The Civil Wars were one of the best of the evening.
To celebrate Fame Music's Rick Hall as Lifetime Achievement award winner, soul & Gospel singer Candi Staton was next. Staton is known for her string of hits for Hall's Mussell Shoals label in the late 60′s & early 70′s and took the Ryman stage to perform her 1970 hit, "Heart On A String." It was a little bit of something different for the crowd, but was amazing nonetheless. Staton's voice is still strong and if given the chance, I guarantee she could have had the audience up and partying if she could have retained the stage for a few more numbers.
I am constantly amazed at the Group of the Year Award winners, The Avett Brothers. Every time I hear them, I want more. I will admit, they aren't going to be my first click when I open itunes, but there is something about them that really reaches me. Maybe its their thoughtful lyrics or their stellar melody and harmony. Or perhaps it's because they make me think of one of my favorite bands in the world, the Floating Men. (not sure why, they just do) Whatever the reason, their performance of "The Once And Future Carpenter" was easily one of the night's best.
For the 7th year in a row, the job of pulling the night together and handling all the intros for performers and presenters fell to Jim Lauderdale.  What a character this guy is – just a joy to be around. Lauderdale has probably been known as more of a songwriter (penning hit songs for George Strait & The Dixie Chicks) than a performer in the past years, but his Rolling Stones meets contemporary country version of "Life By Numbers" was adequate, if not good.
When I think of personal musical experiences I have had that blow my mind, there are quite a few good ones. I'll never forget standing on the stage of an empty Grand Ole Opry with Willie Nelson and hearing him noodle "Crazy" and warm up his vocal chords. (I'm tearing up just thinking about it) Or standing side-stage and watching an 'in their prime' Metallica command an audience of 80,000+ at the Chicago Motor Speedway for Hard Rock Rockfest. Good times for sure – but this day added to the collection of great memories.
Standing at the edge of the historic Ryman stage for rehearsal, a mere 10 feet away from the performers and hearing Robert Plant rehearse (backed by Buddy Miller, Patty Griffin and the Band of Joy) is a memory I will never forget. Plant is one of the most iconic figures in music history and is one of those performers who keeps reinventing himself – something very un-common, that is for sure. His performance of Low's "Monkey" WAS the highlight of the evening and brought the crowd to it's feet for an extended round of applause.
As the night drew to a close, there was another special surprise – Lifetime Achievement award winner, Gregg Allman. It's no secret Allman's health has not been good. In fact, he mentioned to the crowd that this was his first time out of the house and performing since being hospitalized and basically home bound for quite a while now. What a very special performance – the classic, "Melissa." Usually a more acoustic performance, Buddy Miller and the band stepped up to truly make it a moment.  Again, the crowd erupted into a standing ovation.
As Allman finished, he moved to the B-3 as the rest of the cast entered to play an extended version of the classic Gospel song "Glory, Glory, Hallelujah (Lay My Burden Down)." Robert Plant, Gregg Allman, Buddy Miller, Don Was and the rest of the amazing cast all huddled together on the historic stage of the Ryman Auditorium – wow, what a scene. I probably don't have to tell you, but it was the perfect ending to one of the best nights of music I have ever witnessed.
2011 Americana Honors and Awards recipients:
ALBUM OF THE YEAR:  Band Of Joy, Robert Plant
ARTIST OF THE YEAR:  Buddy Miller
INSTRUMENTALIST OF THE YEAR:  Buddy Miller
NEW / EMERGING ARTIST:  Mumford and Sons
SONG OF THE YEAR:  "Harlem River Blues" by Justin Townes Earle
DUO / GROUP OF THE YEAR:  The Avett Brothers
LIFETIME ACHIEVEMENT AWARD FOR SONGWRITER: L ucinda Williams
LIFETIME ACHIEVEMENT AWARD FOR PERFORMANCE:  Gregg Allman
LIFETIME ACHIEVEMENT AWARD FOR INSTRUMENTALIST:  Jerry Douglas
JACK EMERSON LIFETIME ACHIEVEMENT AWARD FOR EXCECUTIVE:  Rick Hall
TRAILBLAZER AWARD:  Bob Harris
Written by Josh Jackson
Tags: avett brothers, awards, blog, buddy miller, civil wars, concert blast, gregg allman, jerry douglas, jim lauderdale, Josh Jackson, lucinda williams, Mumford and Sons, Nashville, Robert Plant, Ryman, The Americana Music Association